You've Been Hooked
Time To Encourage And Build Up The Fishing Community
Hang On Your Mirror Until You See Another Anglers Vehicle
Then Hang It On Their Door Handle And Share With Them A New Fly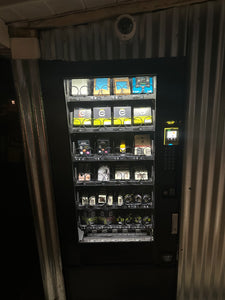 Closed, No Problem
Our Vending machine is located outback of our store on Fairmont Ave. Help yourself to leaders, tippet, boxes, flies and more.
Card payments only!
Fly Shop
Come see us in person at 1515 Fairmont Ave Fairmont , WV 26554. 
Monday - Thursday 10AM - 6PM 
Call the shop to check in for our fly tying classes and events 681-404-6474
Fly Tying Classes
Sign up for our monthly tying classes. Follow us on social media or call into the shop to see the scedrule and sign up.